Looking for a reliable facilities management provider for your business?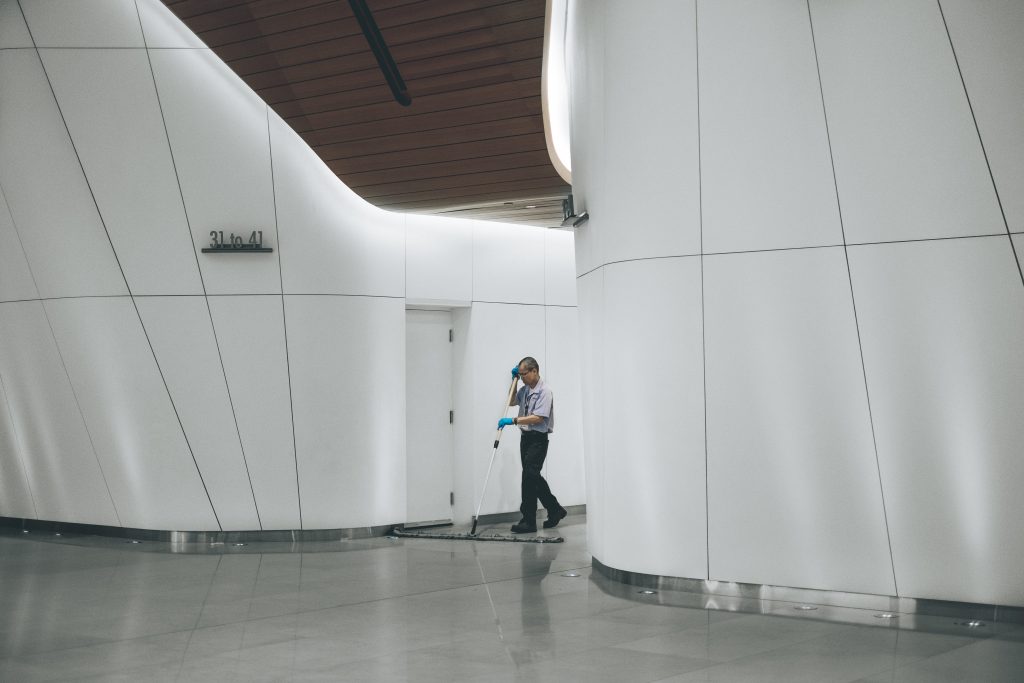 Outsource your facilities management to SMC premier and free up your time, so you can focus on driving your business forward. Having one point of contact and fewer management levels means the whole process is simpler for you. SMC Premier offers a vast range of self-delivered solutions, enabling the team to be trained across service lines to meet your requirements.
Whether that is cleaning operatives that are able to help on the restaurant checkout during busy times or security guards that can work front of house. Resulting in an offering that continually adapts to meet the changing demands of your business with minimal hassle to you or your team.
Benefits of Outsourcing Facilities Management Requirements:
Access to all your facilities information in one place, putting you in the driving seat
Ensuring you receive value for money
Integration across disciplines to create an efficient workforce
Reducing the complexities within your business
Team of experienced and accredited hard service specialists
The range of facilities management service packages we provide
As we've been in business since the 1980's, we've come to know the common services that building managers and management staff require when looking for an outsourced management solution. We're happy for you to pick and choose between the below services, or simply choose the one you're looking for.
Alternatively, if you don't see the management service you require on the list below, don't hesitate to get in touch with our knowledgable staff who'd be to assist you with your requirements:
Cleaning & Safety Consultancy Packages
Pest Control
Paper & General Waste Management
Window Cleaning Services
Plant & Foliage Maintenance (includes interior landscaping)
Restaurant Cleaning & Maintenance
Facilities Security Hire
Gardening & Grounds Maintenance
Residential Property Cleaning (Maintained Contracts)
Why choose SMC Premier?
We have a track record of providing a range of cleaning and facilities management services for businesses across the country. At SMC, we invest heavily in our team of contract cleaners and cleaning specialists to ensure that all of clients get only the best work from our regularly trained and briefed team.
With regular incentives and awards for our staff, we understand that we'd be nothing without the thriving team behind SMC. And whether that's providing facility management services, cleaning in schools or offices, or even specialised services such as warehouse cleaning in hazardous environments, we have both the team and experience to create a bespoke contract for all of our clients.
Common Questions We're Asked:
Do you only provide facilities management services in Manchester and the North West? 
Whilst our team are based in Manchester, we can certainly provide our services beyond the North West for a bespoke contract
Are you price competitive? 
Having been in the business for so long, we've perfected our price points to not only ensure they're competitive, but reflect the quality of work that we can guarantee from our team
I can't see the service I'm looking for here, what should I do? 
The services listed above are just some of the more popular contracts we fulfil, or get asked to provide contracted solutions for. If you have a specific service in mind that isn't listed, either head to the contact form or call our team today on 0161 282 6444.