Call Today: 0161 282 6444
117 - 119a Stockport Road, Stockport, SK3 0JE
Office Hours
Monday - Friday: 08.00 -18.00
At SMC Premier, we provide office cleaning solutions in Manchester and the wider North West.
Office Cleaners
SMC Premier Cleaning provides bespoke office cleaning to business across Manchester and the wider North West area.
Professional Services
At SMC Premier, our team of expert and experienced cleaning staff are dedicated to providing the best, bespoke cleaning services available to you.
Contract Office Cleaning Services 
Looking for an office cleaning company in the North West? Whether you've just started a business and want to find a trusted, contract cleaning service, or own a number of offices and businesses and require an experienced office cleaning company with a proven track record, our team at SMC Premier would love to help.
Our team takes office maintenance, caretaking and cleaning services to the next level. From key-holding and caretaking services to a cleaning plan bespoke to the needs of your office or business, we have the experienced staff capable of not only implementing a plan, but providing the same high quality standard of cleaning services every single time.
Following the recent shutting of office and commercial buildings, many businesses are looking for office deep cleaning services prior to commencing work to ensure that the spread of viruses and germs are completely eradicated from their workplace.
If you'd like to book a deep clean for your office or workplace before going back to work, you can see the full scope of our deep cleaning services or call the team directly on the information below.
Contact the team today on 0161 282 6444 or send a message to discuss a custom cleaning plan for your business.
Contract Cleaning Services For Businesses Of All Sizes
SMC Premier are a private, family-owned cleaning company with headquarters in Stockport, servicing the greater Manchester area and businesses in many sectors across the North West of England. We invest heavily in our staff, in terms of both training and in providing a work environment that is welcoming, recognises staff value and is ultimately safe for both staff and clients.
We understand the importance of trust, which is reflected in both the way we provide our services to clients, and the way we treat our staff. Whether you own an office in Manchester or a factory in Liverpool, we have the ability to integrate with your team to become an extension of your company, and we have the forward-thinking values to ensure integration as a cleaning company is seamless.
We run employee of the month awards and regularly reward our staff, along with modern training videos to ensure staff have the material to expand their cleaning knowledge from our expert senior staff.
Unparalleled Service
At SMC we pride ourselves on offering a flexible, efficient commercial office cleaning service which meets the ever changing needs of our clients. Based in Cheshire, and working across areas such as Manchester, Liverpool and Warrington, we are able to clean one office, multiple offices or an office complex, quickly, effectively and to an exceptionally high standard.
We also offer deep-cleaning and decontamination cleaning for offices and businesses looking to combat against the spread of viruses in the workplace.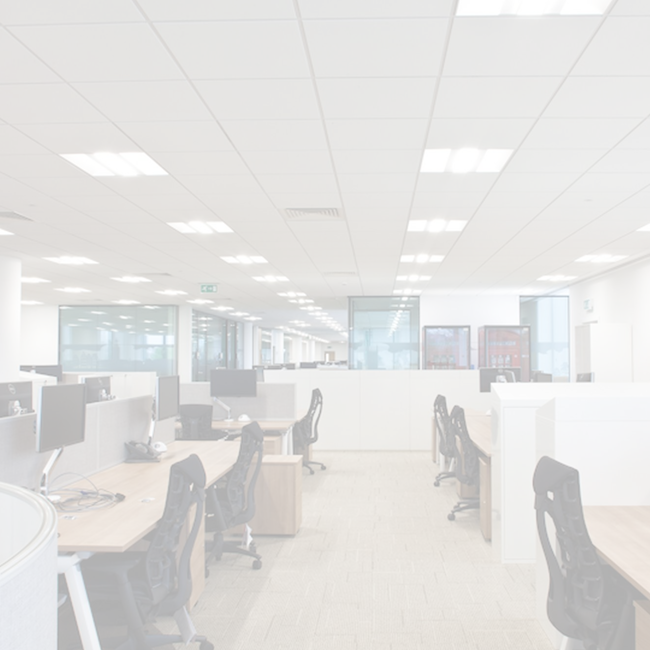 Manchester-Based Contract Cleaning Services
Selecting a new office cleaning contractor is an important, and often a difficult decision. As the client, you must have the confidence that a contractor can perform the duties required of them efficiently and effectively. After all, if you are going to change supplier, you want it to be for the better.
We will agree with you a detailed cleaning specification which sets out the cleaning tasks that should take place, their frequency and a list of any equipment which is kept on site. You will also be supplied with any necessary Health & Safety documentation including risk assessments and COSSH information. All our commercial office cleaners and employees are trained to the highest standard, fully reference checked and will be smartly attired in our branded uniforms with photo ID badges worn at all times.
For clients wishing to access our office cleaning services outside normal working hours, we offer a secure key holding service. For clients who prefer office cleaning activities to take place during the day (i.e. normal working hours) we can offer either a caretaking service or supply a number of regular daily office cleaners. Some clients prefer the normal day service as this allows a rapport to be built up between client and office cleaner.
Dedicated Site Managers
We have one of the lowest contracts to managers ratios in the region, so that our managers have the time to visit all their clients regularly, to check on the cleaning standards and that all the work is being done safely.
Advanced Staff Tracking
We utilise an advanced telephone/web based time and attendance system, which means our managers know, virtually in real time, if one of their staff doesn't arrive on site when expected, so we can take action to cover the shortfall and ensure the job gets done
Regular Audits
We employ a dedicated Quality Auditor, independent of the operational management structure, to visit sites at agreed intervals and carry out a formal audit of the cleaning performance. Copies of the audit reports are circulated to the relevant manager, senior management and the client within hours of its completion.
Full Certified
The company holds ISO 9001:2000 & ISO 14001 Accreditation and our Head of Operations is NEBOSH Certified; The company is a full member of the British Institute of Cleaning Science, and adheres to its code of conduct and standards;
What our clients say about us
Many thanks for the team that you sent into school this weekend. Steven and Lee were great. Four out of seven of the classroom floors have been done and look amazing and all furniture has been put back.
Really pleased with what they have done, their professionalism, knowledge and work ethic. Thank you for sorting this – I am pleased and I am sure that teachers will be in the morning too!
Previously used SMC Premier Cleaning Ltd and found the staff to be very pleasant and take good instructions. Did a great job with the cleaning and available to do additional jobs as and when required. Would definitely use again and recommend as a contract cleaner.
Finding a team of contract cleaners you can rely on is hard. Our team of cleaning professionals ensure that your specific needs are catered for, every step of the way. From on-boarding and site inspections with our team to ongoing cleaning and maintenance, if you're looking for reliable contract cleaners then we'd love to hear from you.
Please fill out all of the above fields. All submissions will be responded to within 24 hours.