Call Today: 0161 282 6444
117 - 119a Stockport Road, Stockport, SK3 0JE
Office Hours
Monday - Friday: 08.00 -18.00
Welcome to SMC Premier Cleaning. A One Stop For all of Your Schools & Colleges Cleaning Solutions across Manchester and the wider North West area.
Who we are?
SMC Premier Cleaning is a leader in its field, we are one of the most innovative and forward thinking Cleaning companies in our industry.
Our Mission
SMC Premier Cleaning's continued success is based on the simplistic values: delivering quality, client service and value for money.
Looking for established school cleaning services?
Looking for a team of qualified, professional school cleaners? From secondary schools and colleges to primary schools, universities and learning centres, our team are experienced in providing contract cleaning and caretaking solutions for educational institutions of all types and sizes.
Our team can work around any term time schedule, so whether you're looking for after-hours cleaning during school time, or require caretaking and contract cleaning services during the holidays, the SMC Premier team will be happy to create a bespoke cleaning contract for the specific needs of any educational institution.
School & College Cleaning Manchester
SMC Premier Cleaning is a Private family owned company and began its life in 1982 by Maureen Byrne the now CEO. The company provides business to business cleaning services nationwide from its Head Office in Stockport. SMC Premier Cleaning understands that Cleaning has become a Customer service and customer facing industry whereby Cleaning Staff are the life blood and the face of SMC Premier, we invest in all our staff offering Employee of the month awards and with January 2017 brings SMC Premier's new innovative training videos for all our cleaning staff.
UNPARALLELED SCHOOL & COLLEGE CLEANING
SMC Premier offer a bespoke School Cleaning service including length of Cleaning weeks that are required for the School Cleaning services team to undertake their management. SMC Premier provide School Cleaning services to a plethora of schools that only require Term time only school Cleaning ( generally 38 week contracts) to 40 week School Cleaning contracts, 44 week school cleaning contracts up to 50 week school cleaning contracts as generally school are closed at Christmas for 2 weeks. The school Cleaning services team can advise you of the lengths required or whether you currently have too many weeks of School Cleaning services and SMC can look at reducing your budgetary costings.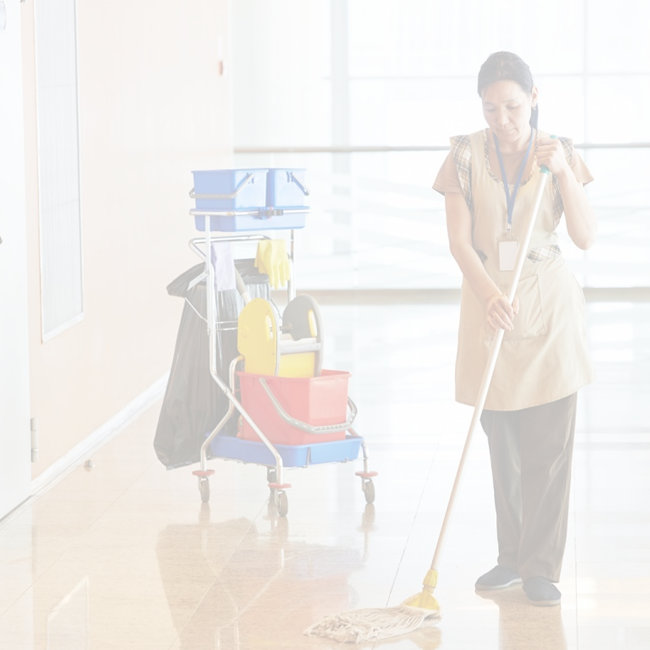 School & College Cleaning Services
School Cleaning is not the same as cleaning other types of premises. As the North West's leading School cleaning service provider, we recognised a long time ago that schools required something different; something extra. So we invested in the facilities and, most importantly, the people, to deliver that extra focus and attention to detail, and created a specialist School Cleaning services team, which services Schools and Colleges, nothing else.
We have many years experience of working with a diverse range of primary and secondary schools along with multi-site college premises throughout the North West to improve cleaning standards and enhance productivity.
Hygiene & Deep Cleaning in Schools
Our team of deep cleaning experts recently published a guide to school hygiene, as we understand that parents and teachers alike are wary of sending their children back to school in the midst of the current pandemic.
Our specialist deep cleaning services are relied upon by many schools, colleges and universities across the North West area.
The specialist School Cleaning services team ensures safety and security whilst managing all your school cleaning requirements, as well as maintaining minimum disruption at all times, working around your school's scheduled commitments.
It is this commitment to both our clients and our staff that allows us to continually provide leading, managed cleaning services to schools across both Manchester and the wider North West.
If you would like any further information about SMC Premier, our services or products, please contact us on 0845 0944598. We are always prepared to meet with governors to discuss our management procedures and we will be happy to provide you with reference contacts at schools that use our services.
T.U.P.E
All issues relating to the transfer of your existing cleaning staff under T.U.P.E legislation are handled sensitively and professionally.
We will work closely with yourselves, and the local authority or incumbent contractor to ensure a seamless transition with the minimum disruption for you, your staff and your pupils.
We are approved by most of the local authorities within the region and have 'Admitted Body Status', so we can simply take over responsibility for making pension contributions for any transferring staff who are in the LA schemes.
Key Features
Admitted body status to LGP pension schemes
Training Academy for all staff to NVQ levels
Dedicated management team
Independent Quality Auditing
Manager using latest electronic auditing systems
All Management and staff DBS checked
Mobile support teams guaranteeing cover for all absences
Customised flexible cleaning programme to exceed your expectations
Computerised web based attendance monitoring
Accredited ISO 9001 and ISO 14000
All the latest equipment and materials provided
Fully trained on site staff
What our clients say about us
Many thanks for the team that you sent into school this weekend. Steven and Lee were great. Four out of seven of the classroom floors have been done and look amazing and all furniture has been put back.
Really pleased with what they have done, their professionalism, knowledge and work ethic. Thank you for sorting this – I am pleased and I am sure that teachers will be in the morning too!
Previously used SMC Premier Cleaning Ltd and found the staff to be very pleasant and take good instructions. Did a great job with the cleaning and available to do additional jobs as and when required. Would definitely use again and recommend as a contract cleaner.
Finding a team of contract cleaners you can rely on is hard. Our team of cleaning professionals ensure that your specific needs are catered for, every step of the way. From on-boarding and site inspections with our team to ongoing cleaning and maintenance, if you're looking for reliable contract cleaners then we'd love to hear from you.
Please fill out all of the above fields. All submissions will be responded to within 24 hours.