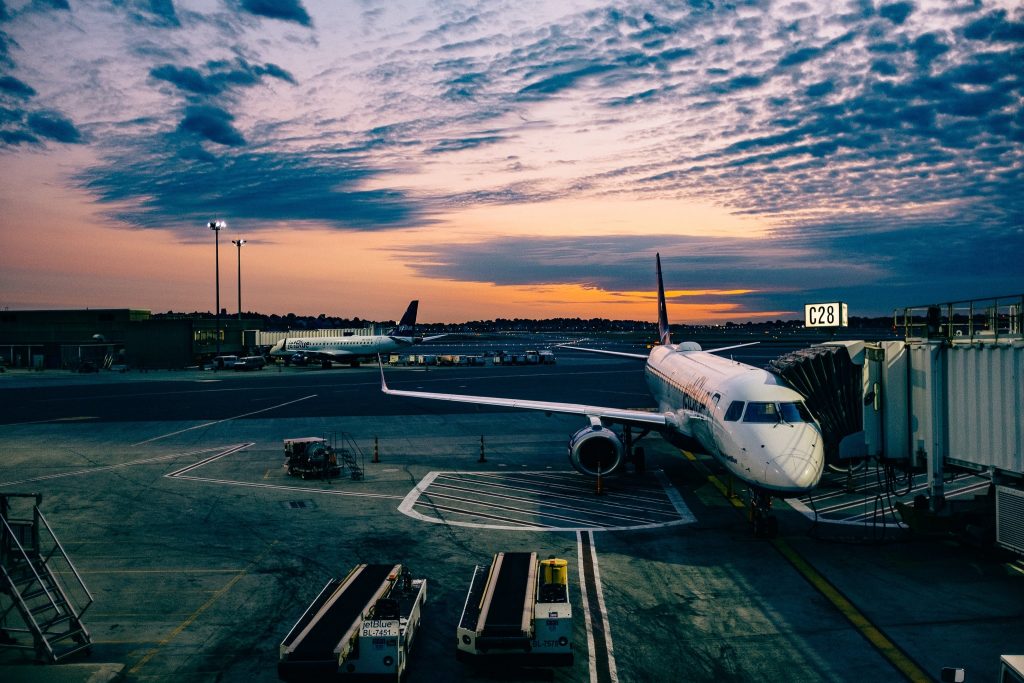 Cleaning an aircraft can certainly seem like a mammoth task. And, in many ways it is. However, with a dedicated team to provide tailored aircraft cleaning solutions, the task can be completed safely and efficiently, with maximum results.
At SMC Premier, we pride ourselves in offering a wide range of cleaning services, no matter the speciality. Read on to discover how we structure our aviation cleaning services, the types of safety measures we take when cleaning airplanes, and ultimately why you should choose our team as the go-to in aviation cleaning services. For a direct answer to any queries you may have, please contact our friendly team directly on 0161 282 6444. 
Managed Aircraft Cleaning Solutions
From cleaning singular aircraft cabins to the entire aircraft, our team have a detailed outline of exactly how we get the job done. By using a step-by-step cleaning process in such a large space, we can ensure that our team do not miss any crucial points and, more importantly, any debris along the way.
Our team of cleaners are all certified in the latest health and safety standards, as well as covered for working in any potentially hazardous environments (such as warehouses and cleaning waste in the medical sector).
A Safe & Secure Approach
When cleaning aircraft, it is paramount that safety is at the forefront of every action, both for our staff and to ensure that no damage is done to what is a very expensive vehicle. Alongside our specially trained staff, SMC Premier have acquired bespoke cleaning products to ensure that none of our cleaning solutions will do any damage to either the interior or exterior of the aircraft.
Whether you require a one-off cabin clean or regular, managed cleaning contracts for entire aircraft fleets, we'd love to hear from you.
Get in touch with our team today to discuss the perfect aviation cleaning package for you.